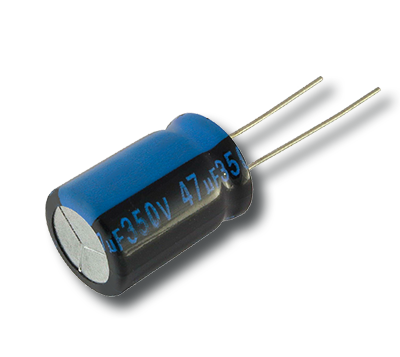 If we can't fix it,
nobody else can.
Sure.
Synthtaste is specialized for your analog Synthesizers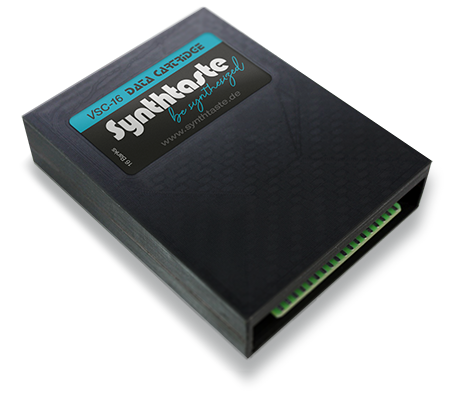 Limited sounds?
No. More presets, more RAM
Our specially designed sound boards and VS Cartridge offer up to 1600 presets in your Synthesizer.

We're experts. No
compromises.
We're techs, musicians, analog gear lovers and developers.
Welcome to SYNTHTASTE!
Synthtaste is your specialized company for your analog Synthesizer.
We're techs, musicians, analog gear lovers and developers
.
We love the sound od the real
vintage classics
from Roland, Moog, Sequential Circuits, Oberheim and ARP! We know these fat sounds aree still the first choice for music productions and live appearance. They still cut tru in the mix, undoubtly.
But after a brief period of time, most of them use to fail due to
overheating Power supplies, old and bad capacitors or even dead chips
. Though the Synthesizers are real solid machines, all the manufacturers used some poor components with a limited lifetime, no matter, what you paid ages ago!
This is where we step in; our developers and
SERVICE
guys
come up with new features:
new premium TP 9 Fatar-Keyboards
aftertouch sensivity on request*
MIDI boards
new calibrated PSU's with heat decrease
We're specialized in these and other mods and we're so proud of our features, that we even add new plates with our logo to the Synthesizer!
Imagine the new possibilities:
new solid Keyboards (same size, way better action), aftertouch for amazing sounds and competely new dimensions, MIDI for DAW and Sequencer triggering, and the best: silent and low to no heat Power supplies for all voltages (88–264 V AC, 50/60 Hz for worldwide use without any power selector)(*Aftertouch only if supported).
We do develop our own boards, cards and PSU's: no matter how old your gear is -
we know how to service them
.
Why choose Synthtaste?
We're specialized. We're experts. No cheap components.

We're often confronted with (badly) modified Synthesizers - tho our customers told us, they send their beauties to "experts". It's said we're their last techs for service. Too many self-made experts do not really dive in deep to the machines: stupefying dump mods, PSU's that won't last long, cheap or wrong capacitor replacements, ugly soldering skills and more, wrong Chips, ROMs or hard-to-belive and awful services.

You paid thousands of bucks for a rock solid analog synth and get it "pro-serviced" not knowing, what you get back? Really? Why?

You shipped your gear worldwide for a premium service and received back a dead unit? They faint, heat up and misbehaviour? This happens so often, believe us. Our most customers are collectors or real musicians and producers. They usually have more than one Synth to be serviced - so they only trust us and our work.
Yeah, we're likely more expensive than others. Happens. But if you need a real full service, do not run cheap.

We service the following Synths from these companies: Roland, Moog, Sequential Circuits, Oberheim, Rhodes Chroma, PPG, ARP, Synton u.v.m.

And boy, we did a few of them! Usually we do have some Prophet 5, Jupiter 8 in stock for SERVICE So we do service them a lot. No try and error, solid knowledge in fixing!

We're shipping with DHL Express worldwide! (~3 Day delivery). We had delivery problems esp. with USPS in the US so we decided to use DHL Express only which costs more but the packages arrive in safe condition and we can track shipping at any time.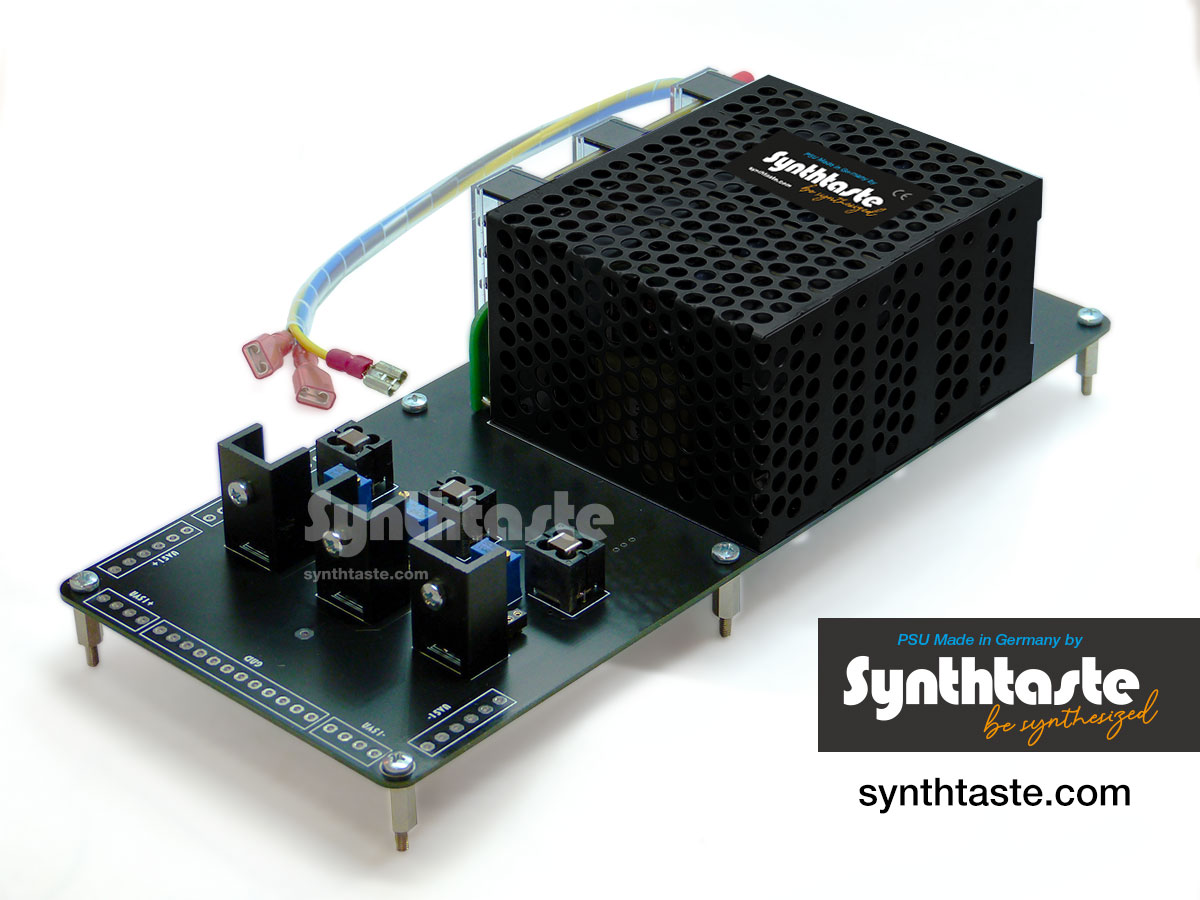 PSU Solutions for Synths
New silent and heat resitant PSU/ Power supplies for all voltages (88–264 V AC). Say good-bye to faulty PSU's and non-booting Synthesizers. CE approved!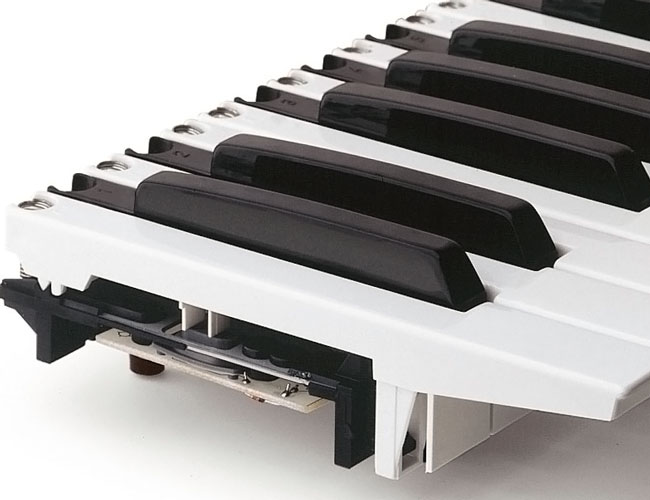 New Keyboard with aftertouch
Premium semi-weighted TP/9 Fatar-Keyboard with aftertouch sensivity and MIDI. Even for non MIDI Synthesizers (Moog, SQI, Prophet, Jupiter). Just the best!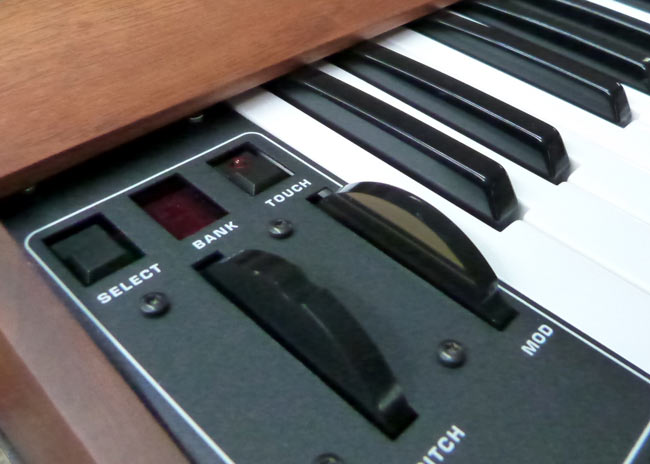 Upgrade your Sounds – add banks
Our specially designed bender boards add up to 1600 preset sounds to your Synthesizer. Simply switch tru banks and presets like never before. Available for Sequential Prophet / Sequential VS.
Aftertouch and Velocity mod by Synthtaste
The refurbished Prophet 5 Rev. 3.3 with some great mods like new PSU, FATAR keyboard with aftertouch, new bender board with a new storage of 960 patches, made by
Synthtaste
in Germany, Bochum.
The kit includes:
Complete new semi weight keyboard
Velocity sensitive matrix for future upgrades, i.e. polyphonic velocity to VCF/VCA
Mechanical adapters
Electrical connectors
New bender board, structure powder coated in original design
Controller PCB inside the new bender board
Complete new RAM/EPROM PCB
The new RAM/EPROM PCB substitutes the old 40 years aged RAM components
For your REV 3.2 P5 you'll get 8 x 40 presets in total
SYNTHTASTE VSC-16 Card
SYNTHTASTE introduces a brand new 16x RAM card for the PROPHET VS Keyboard and PROPHET VS Rack Synthesizer.

A regular SCI RAM card and internal VS RAM has 100 programs and 32 User waveforms. But our new SYNTHTASTE VSC-16 Card has 16 banks: thats 1600 Programs and 512 User waveforms in total!

Developed and designed in Germany

This card can be used on your PROPHET VS keyboard AND your PROPHET VS rack, it is fully compatible and the display is easy readable on both.

The new VSC-16 SYNTHTASTE card includes:
- a tested and preformatted cardridge
- the original SCI PROPHET VS factory bank
- PLUS 4 extra banks fully loaded with SYNTHTASTE customer programmed sounds (500 preinstalled sounds in total) you can start with
- space for up to 1100 personal sounds
- 2 digit bank display
- 2 bank buttons
Contact us
Drop us an e-mail with your request. We have to clarify the problems or your wishes in advance.
Address
Eppendorfer Strasse 22, 44869 Bochum
Phone
+49 (0)160 96 456 505